Sugar Detox
Regular price

$79.97

Sale price

$39.97

Unit price

per
Empact Sugar Detox

You get:
Empact Sugar Detox 3 Phase 24-Day Program (The Sugar Detox is a DIGITAL DOWNLOAD so you can have access anywhere you go!)

Phase 1 Food Guide

Phase 2 Food Guide

Phase 3 Food Guide

Curb Your Cravings Guide

Hidden Sugars Guide

Performance & Measurement Tracker

Daily Health & Fitness Journal

Goal Setting Guide

BONUS: Infused Water Guide

Access to private, women-only Facebook Group for support and accountability

Post-Detox Reintroduction Guide
The Sugar Detox is a DIGITAL DOWNLOAD so you can have access anywhere you go!
Yours today for just
$29.97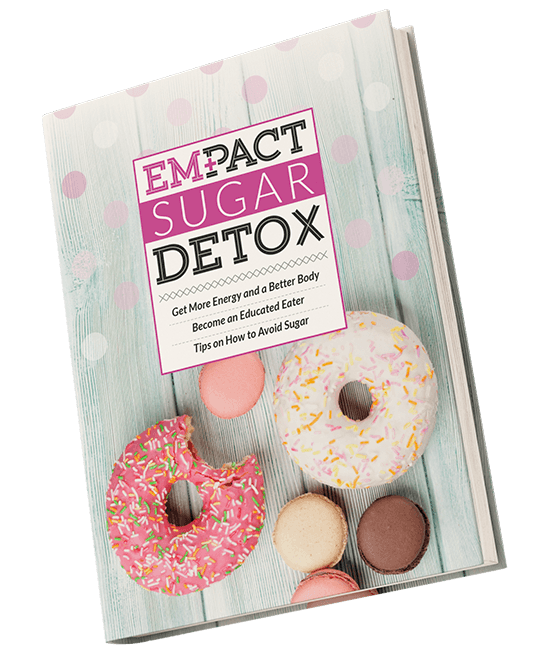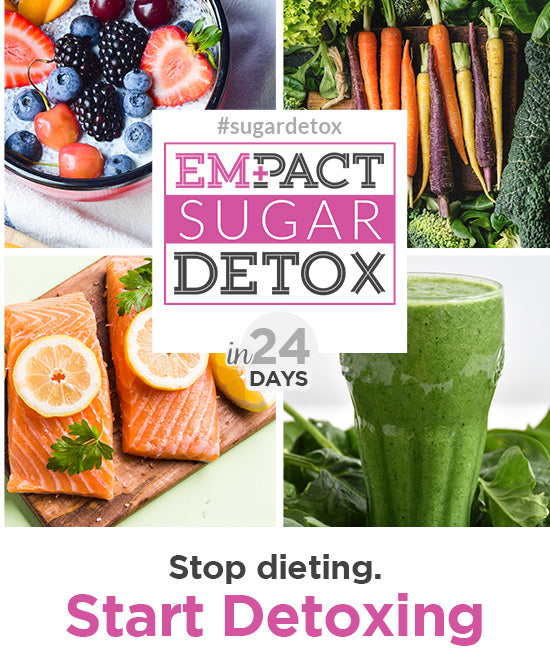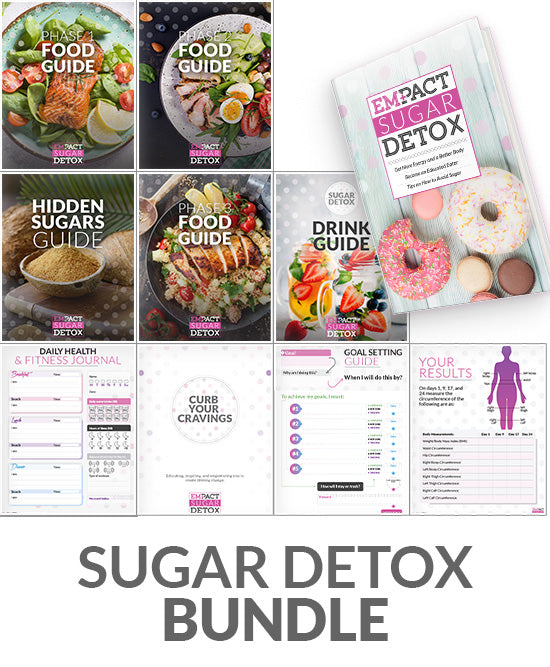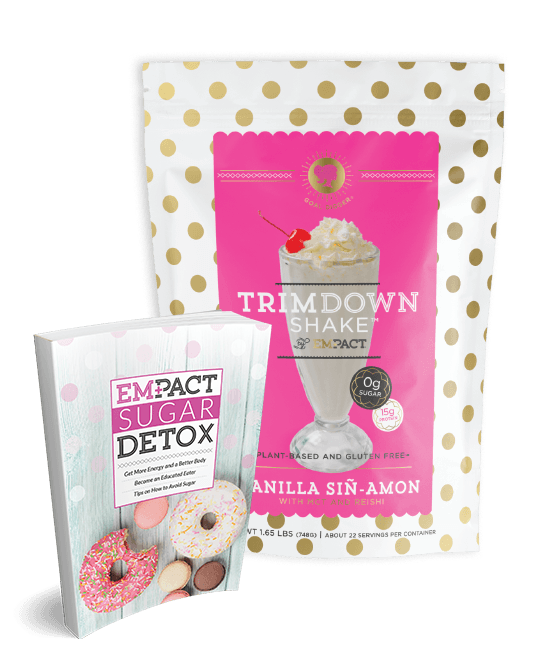 Stop Dieting,
Start Detoxing.
Start our 24-Day Detox and Make a Lifestyle Change. The idea of another yo-yo diet or quick hack to slimdowm that ultimately ends up causing more pounds to pile up later is not what we're all about. Ditch the diet and incorporate nourishing whole foods that taste and make you feel great. No crazy calorie counting or water fasting---just a simple plan to help you dropkick unhealthy eating habits and our society's sugar addiction. Not only will you feel more confident and look better, but you'll discover new energy to fuel your workouts and your life in general. Say bye-bye to the roller coaster of life-sucking energy lows and addictive sugar highs.
Stop struggling and RECLAIM YOUR LIFE with a totally doable strategy that actually works.
You've heard the old adage "This is your brain on drugs!" But, it turns out that there is something hidden in your everyday life that may be more addictive than cocaine and has been keeping you from living the life you deserve.
The saying should really be "This is your brain, body, and emotions on SUGAR!!!!"
This is a real food reset, to help you finally break free from processed foods, reset your gut flora, reset your taste buds, and get your natural energy back by eating the foods that fuel you.
Break Your Addiction to Sugar
Transform How You See Yourself
Reclaim Your Energy and Vitality
Introducing
The 3 Phase Sugar Detox
Phase 1
Educate and Detox
Discover the beliefs and marketing lies of what got you to where you are and learn how to remove the toxins to get your body, mind, and energy in sync so you can feel ALIVE.
Phase 2
Break Food Addiction
Maximize your energy with amazing foods that fuel your body and don't leave you choosing between eating cardboard or never socializing and having the body and life you deserve.
Phase 3
Release Emotional Connection with Food
If you have ever craved food or found yourself grabbing for something because it made you feel better, it might be due to a perpetual cycle of using food (and sugar) to protect your emotions.
By being intentional with what sugars we eat, we can once and for all break the addiction of sugar and take our lives back.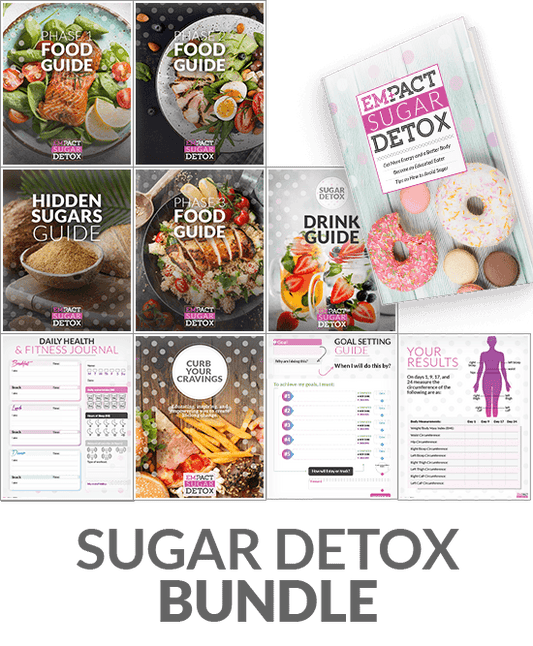 What will you get?
Get your life back and feel ALIVE by taking control of what you eat.
You'll discover where sugar is hiding and what to eat that not only tastes good, but helps you lose weight and feel better. Eliminate sugar cravings, help balance blood sugar, and become an educated eater.
Over 120 pages to help you RESET YOUR LIFE, Your MIND, Your Metabolism.
Phase 1 Food Guide
Phase 2 Food Guide
Phase 3 Food Guide
Drink Guide
Health and Fitness
Tracking Journal
Measurement Tracker
Goal Setting Guide
Hidden Sugars Guide
Curb Your Cravings Guide
Sugar addiction is a vicious cycle
Did you know that approximately 75% of Americans eat excess amounts of sugar - and many are considered to have a sugar addiction.
Why?
There are a number reasons:
Sugar creates a short-term high, it sparks of energy, satisfies emotional eating---besides the fact that some experts think sugar is more addictive than cocaine.
Added sugar is hiding in the most unexpected of places. There's no fault, blame, guilt or shame with eating. You get to feel ALIVE and kick your sugar addiction to the curb. You get to drop the guilt and love your body.